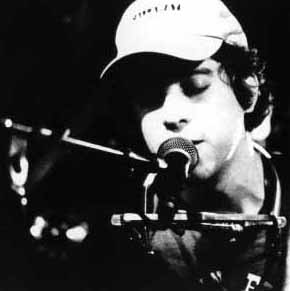 M. Ward é um cara que está por trás do fino do indie-country-ortodoxo produzido nos últimos anos no "grande Satã", os Estados Unidos. Ano passado, Mister M, o terror dos mágicos, lançou seu quarto -- ou quinto, não tenho certeza -- álbum solo, chamado "Hold Time", e fez sua estréia com a super-mega-banda-fudzzzida-rock'nroll-total Monsters of Folk, que conta com integrantes do Bright Eyes e My Morning Jacket. Um ano antes, em 2008, Ward já havia estreado outro projeto, chamado "She & Him", ao lado da atriz-beldadezinha Zooey Deschanel, de "500 Dias Com Ela" (500 Days of Summer).
Nessa última semana circulou na internet o primeiro single do próximo álbum do She & Him, "Volume Two", previsto para sair em março. Desde quarta-feira, acho que essa é uma das músicas que mais têm tocado em meu humilde e empoeirado quarto. Mas como nós aqui do blog não somos muito apegados às tradições cristãs e vivemos falando o nome d'ELE em vão, dEUS e seu filho, Jesus, não têm me dado muita força pra achar o link pro download dessa música. Mas você pode ouví-la clicando aqui em baixo, onde também pode aproveitar pra baixar os últimos trabalhos em que o M. Ward tá envolvido.
Se clicar
aqui
você também pode ver uma coisa incrível: putinhas dando na rua!
E se clicar
aqui
, verá como as fotos da formatura ficaram ótimas!
___________________


____________________
MONTERS OF FOLK - MONSTERS OF FOLK (2009)

___________________
____________________